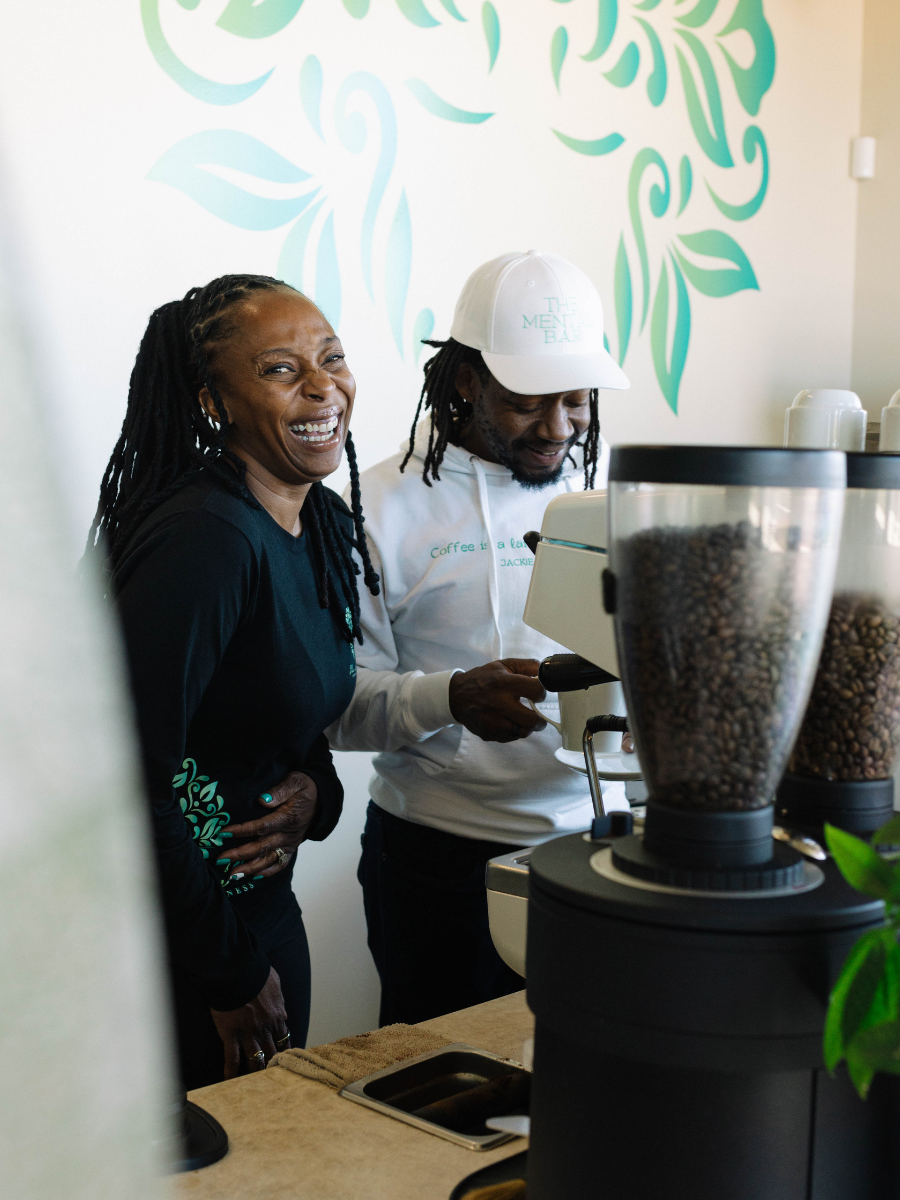 MISSION + ORIGINS
In the Black Arts & Culture District of San Diego, where outlets for exercise, exchange, and healthy food and drink are scarce, the Walkers saw their future. 
Like the communities where Tommy and Daneyel grew up, Encanto Village was in a coffee drought, but more significantly, it was hungering for unity. There was no walkable spot for people to connect, focus, and trade ideas, and no corner coffee shop to clear your mind between home and work. So in 2017, the husband-and-wife duo set out to change the dynamic of what coffee looks like in San Diego. 
They believed a good cup of coffee or tea can be so much more than a warm drink. It can invite connection, stimulate creativity, promote focus, caffeinate hard work, and forge opportunities for complete strangers to grow close. Because we cannot possess community without practicing it. 
Drawing from their backgrounds in event organization, yoga, reiki, and personal wellness, Tommy and Daneyel created The Mental Bar, a local coffee and tea house that brews community. 
With a safe and comfortable space to eat, drink, host events, and promote wellness, The Mental Bar brings Encanto Village a walkable destination where healthy rituals can take root, culture can be shared, and the underserved can be well-served. It's a veteran-owned, black-owned, woman-owned, family-owned space that's not just changing what coffee looks like in San Diego, but changing the outlook of health and unity in the neighborhood they call home.